Our thanks to Malaysiakini for permission to republish this article.
By Geraldine Tong
Nestled in Alor Gajah, about 30km away from the historical city centre of Malacca, is the small rural town of Machap Baru.
A place steeped in Hakka culture, it was formerly an agricultural town surrounded by rubber plantations and orchards but is seeing a new life as a tourist town, with its weekend food market called Machap Walk.
But outside of that, the town retains the characteristics of a tight-knit community, where everyone knows everyone and the mornings are spent congregating at the local haunts.
It is not so surprising then that the national political divide, which can sometimes devolve into ugly criticisms and feuds, appears not to have much place in the town.
While the ruling party and the opposition hurl accusations and criticisms at each other on a daily basis, the residents of Machap Baru know how to separate politics from personal interactions.
Tai Ser Fatt, 55, grew up in Machap and supports MCA, which won the Machap state constituency in the last general election against PKR. The Machap constituency in Malacca is not to be confused with the constituency of the same name in Johor.
"Our political views are different, but we can sit together"
This has not diminished Ser Fatt's friendship with proud opposition supporter Tai Sew Fui, 59, whom he has known since young but is not related to.
For both of them, there is little point in political feuding in a town so small and communal that many of its residents share the same last name, Tai.
"I've known him since we were young. He also has the surname Tai. We both have to live our lives (regardless of political affiliation)," Ser Fatt said.
"We live in the same town. There's no way we can be arguing all the time, right?" Sew Fui added.
Malaysiakini met the two of them at the Thye Lai Restaurant, a popular local hangout spot, where the two men were enjoying a late breakfast and tea session.
"Whenever he needs money, he comes to me," Ser Fatt said, gesturing at Sew Fui, who grinned in response.
"It's because the opposition does not have any money," Sew Fui quipped back. Ser Fatt merely shook his head.
When Sew Fui began to speak about his support for the opposition, Ser Fatt jokingly edged his chair further away from his friend.
"Don't stand so close," he said. Sew Fui laughed.
But as Sew Fui had to leave to open his pau (steamed buns) business, Ser Fatt said to Malaysiakini, "Our political views are different, but we can sit together."
Shrinking majority
The Machap constituency in Malacca had 43 percent Chinese, 41 percent Malay and 14 percent Indian voters in the 13th general election in 2013.
The state seat, which is under the Alor Gajah parliamentary constituency, has traditionally been won by MCA.
But their majority in the polls has been shrinking over the years.
Incumbent Lai Meng Chong was first fielded in that seat in the 2007 by-election, after the death of then Malacca MCA chief Poh Ah Tiam, who had served Machap for three consecutive terms.
Lai won that by-election against DAP with a majority of 4,081 votes. However, his next few showings in the elections were less favourable, with his majority falling to 1,639 in the 2008 general election against PKR's Ginie Lim.
In 2013, in a multi-cornered fight against Kita and PKR's Lim again, Lai won the seat by a very slim majority of 152 votes.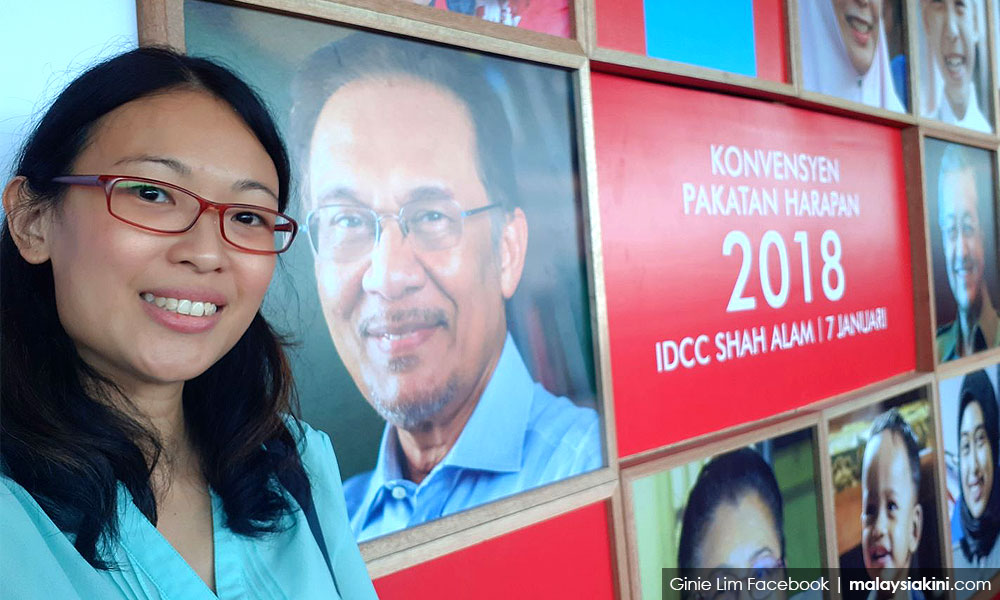 Lim is expected to contest in Machap again in the next general election, something which the owner of the Thye Lai Restaurant Tai Chee Fong looks forward to.
Describing Lim as his "idol", the 43-year-old Chee Fong said he already calls her his future state legislator.
"When I see her on the streets, I will say to her, 'Hello, future Machap assemblyperson'.
"She also just smiles when I say that," he said to Malaysiakini as he was cooking up a plate of fried rice for his waiting customer.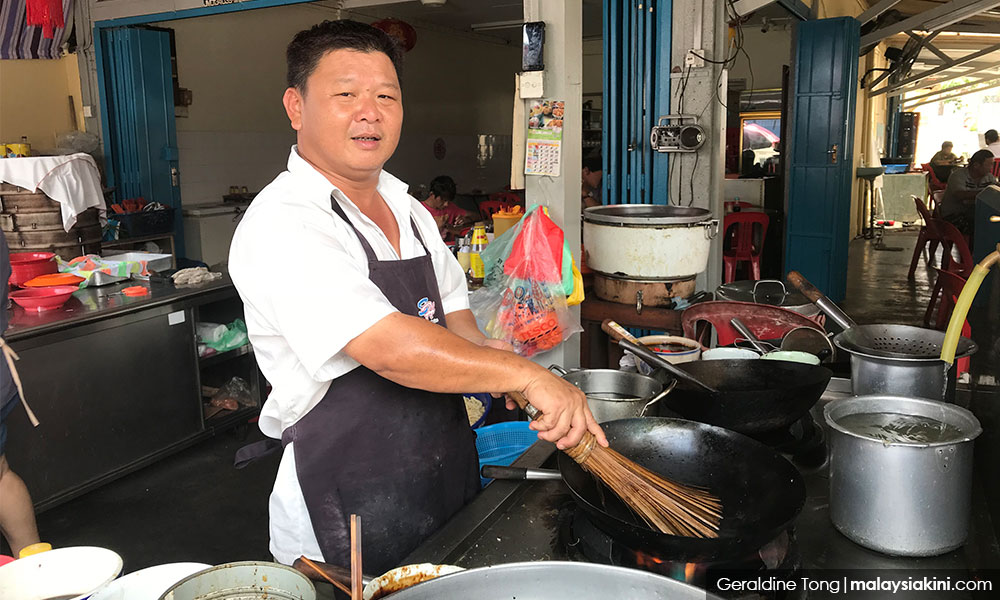 Chee Fong used to vote for Poh but has since changed his vote to PKR as he thinks Lai is not doing enough for Machap.
"I will continue to vote (for the opposition) because they have the right ideas and what they say make sense," he said.
Bersatu shakes things up
Though MCA's position in Machap is now precarious, Alor Gajah remains MCA's safest seat.
MCA's Koh Nai Kwong won the seat with an 11,597-majority in the last election, which is their biggest majority out of the seven parliamentary seats they won in 2013.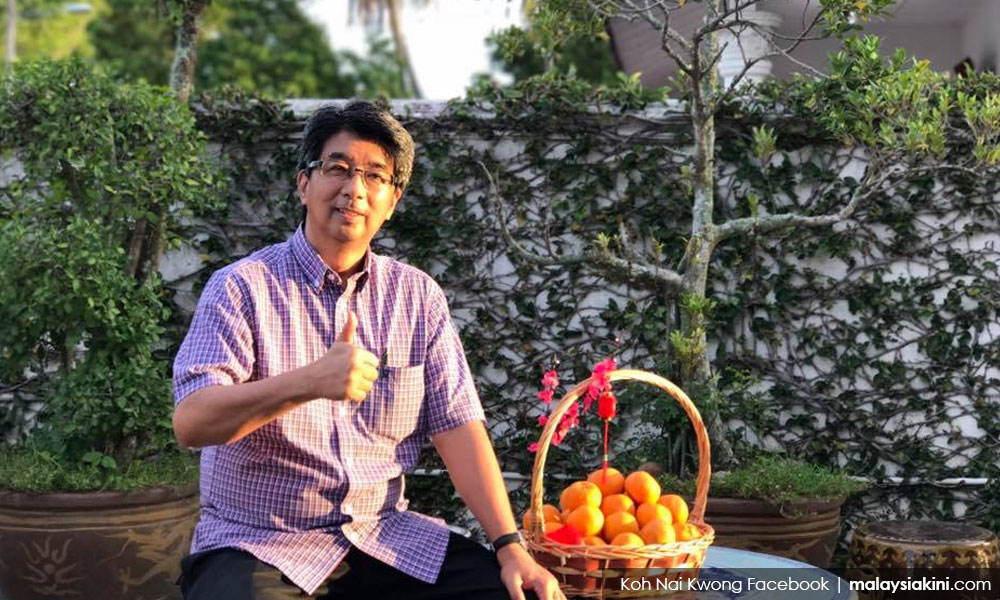 However, things have been shaken up for the 14th general election (GE14), as DAP, which has traditionally contested in Alor Gajah, has given that seat to Bersatu to contest.
For Sew Fui, who has been an opposition supporter his entire life, having Bersatu field a Malay candidate in Alor Gajah is not an issue.
"I am not worried. They (in Bersatu) only left Umno because Umno was problematic, and what they are saying makes sense," he said.
This is something most in Machap Baru who expressed support for the opposition agreed with.
Chee Fong also said he is unconcerned about Bersatu, which has branded itself as a Malay party, contesting in Alor Gajah.
"What is there to be afraid of, we are Malaysians," he said.
"I do not care if it is good or bad apples, we just need to kick out this government first"
Even though former prime minister Dr Mahathir Mohamad, who was once known as a Malay rights champion, is at the helm of Bersatu, Sew Fui said this is actually a relief.
"Mahathir was prime minister before (so) he has such rich experience that the people at the bottom like me will be less worried," the pau seller said.
He also gave the analogy of China's nationalist party and communist party, which had been hostile to each other, working together to defeat Japan during World War II.
"Now, it is also the same with Mahathir joining the opposition to kick out the government.
"I do not care if it is good or bad apples, we just need to kick out this government first," Sew Fui said.
For future generations
For some in Machap Baru, it is no longer about the individual candidates, but rather what they represent and the future they can bring.
Sew Fui has seven children and 20 grandchildren, all of whom live in Machap. His oldest grandchild just turned 18.
For him, a top priority is to be able to provide a better future for them and he believes this cannot be done if the government is not changed.
"If we do not support the opposition party and continue not to support the opposition party, what will happen to our next generation?" he asked.
Another Machap Baru resident, who declined to be named, also echoed the same sentiment.
Relating a survey phone call he received, the man said he was asked whether he supports Koh and what he has done for Alor Gajah.
"Whether or not he (Koh) does a good job, it is his duty to the voters.
"But we have to see the situation on a national level as well. You need to see who are their leaders.
"It is not just about MCA, but the whole picture," the 42-year-old with two young children said, when he was met outside a Chinese New Year open house function in Machap Baru.
He was not the only one who declined to be named. Malaysiakini spoke to eight others in Machap Baru who did not want to be identified.
"You never know what could happen," said a 32-year-old man, who only provided his name as Seong.
Even Ser Fatt was reluctant to reveal his name at first, but only did so after he was convinced by Sew Fui to show off their camaraderie despite being on opposing sides of politics.
Practical voters
Ser Fatt, who used to be a member of MCA Youth, agreed with a fellow MCA supporter, who also declined to be named, that one of the most important issues for Chinese voters is education opportunities, which the current government can provide.
Prime Minister Najib Abdul Razak has consistently said that his administration would champion the cause of Chinese schools by preserving, improving and even setting up more Chinese schools.
"Mahathir was in power for decades. When Mahathir was in power, I felt life was difficult"
Currently, there are only two Chinese vernacular primary schools in the Machap area and one secondary school about 10km away.
"The Chinese are practical voters," said Ser Fatt, who is semi-retired now.
He said he also supports Najib because "life is easier" under his administration.
"Mahathir was in power for decades. When Mahathir was in power, I felt life was difficult," he added.
With Bersatu contesting the Malay-majority Alor Gajah in GE14 instead of DAP, Ser Fatt hopes that Umno will not take the seat away from MCA.
"We hope they (Umno) will not take this seat, as it is an MCA stronghold. This is the seat where MCA won the most votes nationally (in the last general election).
Regardless of what happens in the next general election, it is unlikely to affect the tight-knit community in Machap Baru, who are held together by their culture and history.
If you enjoyed this article and would like to join our movement to create space for research, conversation, and action in Southeast Asia, please subscribe to New Naratif—it's just US$52/year (US$1/week)!